Mens wedding band made from Grey Maple with Double Offset Copper.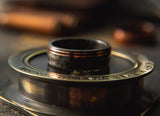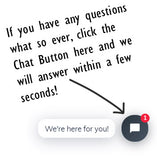 Awesome
The ring was beautiful. I ordered it for my fiancé as somewhat of an engagement ring and he loved it. What was amazing is it was so light! I was expecting it to have more heft to it, but it didn't. The color and craftsmanship of the ring was phenomenal. The copper inlay was his favorite and he absolutely adored it. So did I. The feature to chat with the owner live on the website was extremely helpful and clever. I would highly recommend this website.
Gorgeous
This is an absolutely beautiful ring. The wood looks much more vibrant in person, almost glowing from within. The sizing was perfect and it arrived much earlier than expected. Wood grain is of course varied by nature, and in the ring I recieved the grain was more prominent than in the photo which added to the beauty of the ring.